If you want a collar in any size to fit any dog, then I can make one for you.
::3, 4 or 5 layer Collars in any colour::

::Leads to match::

::Can be made in 1", 1½" or 2" webbing::

::Custom Embroidery::



::Made In England::

PM for more details or give us a call
(01603) 486129
or
+441403486129
if you live outside of the UK
Mobile:
07958767442 or +447958767442
If you are a member of this forum then click the button below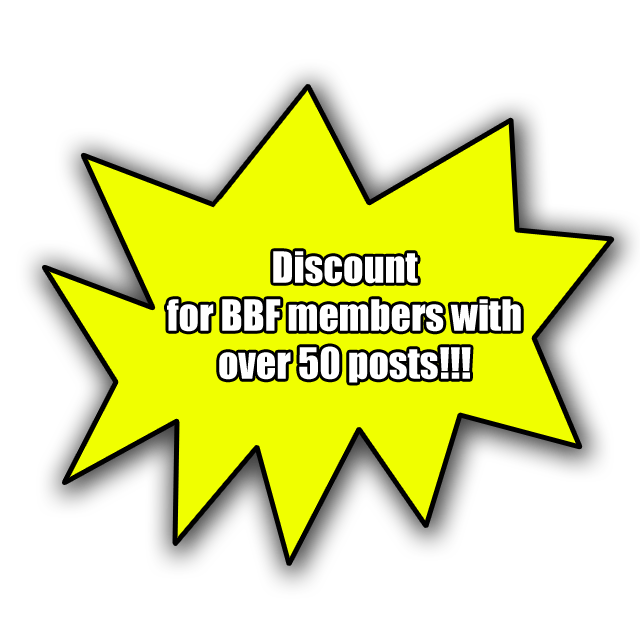 Here's some I made earlier.....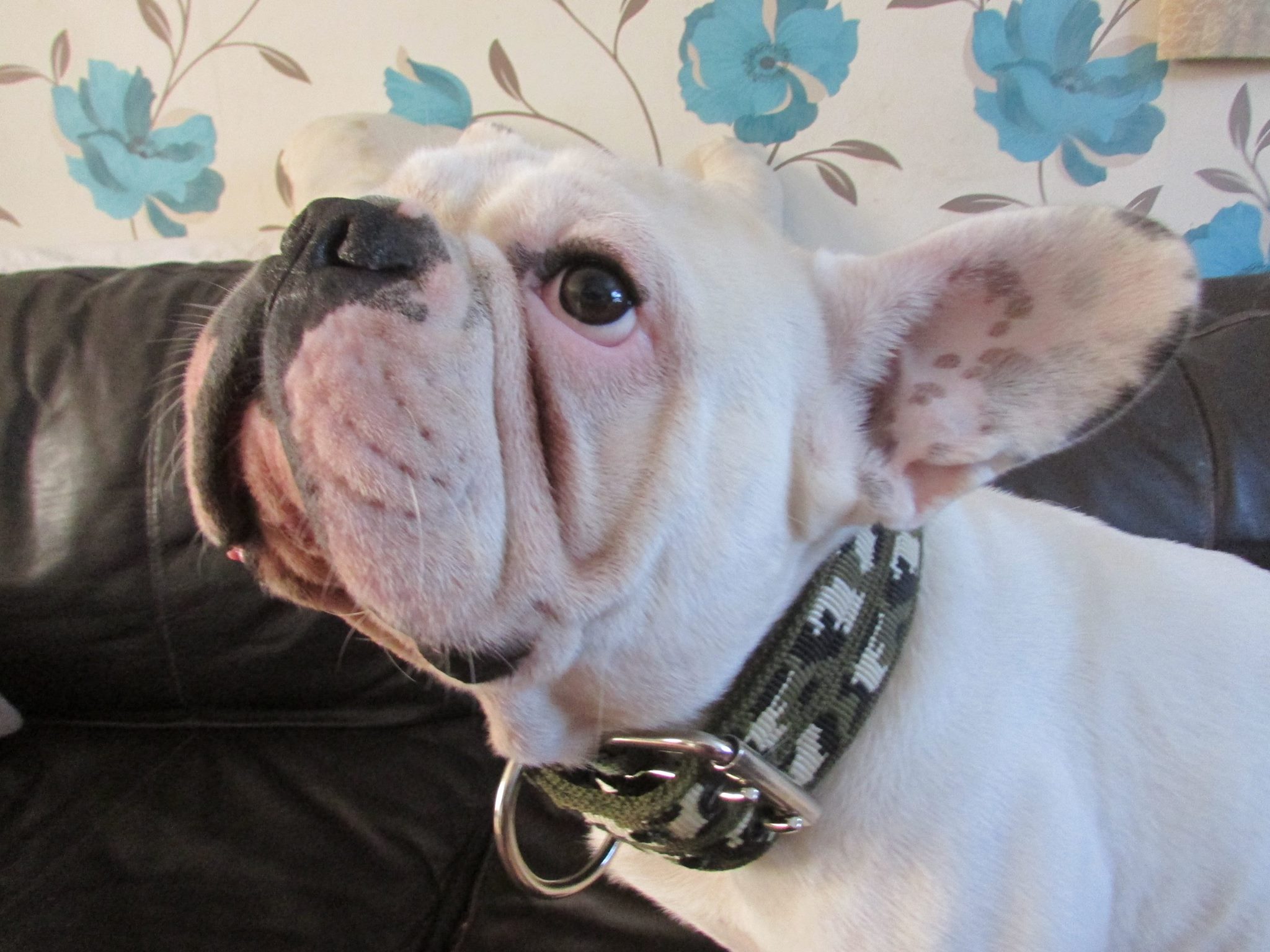 "Thanx Auntie Tina Gay look at me in my posh collar i love it xx Nelson" - Cath Bibby, England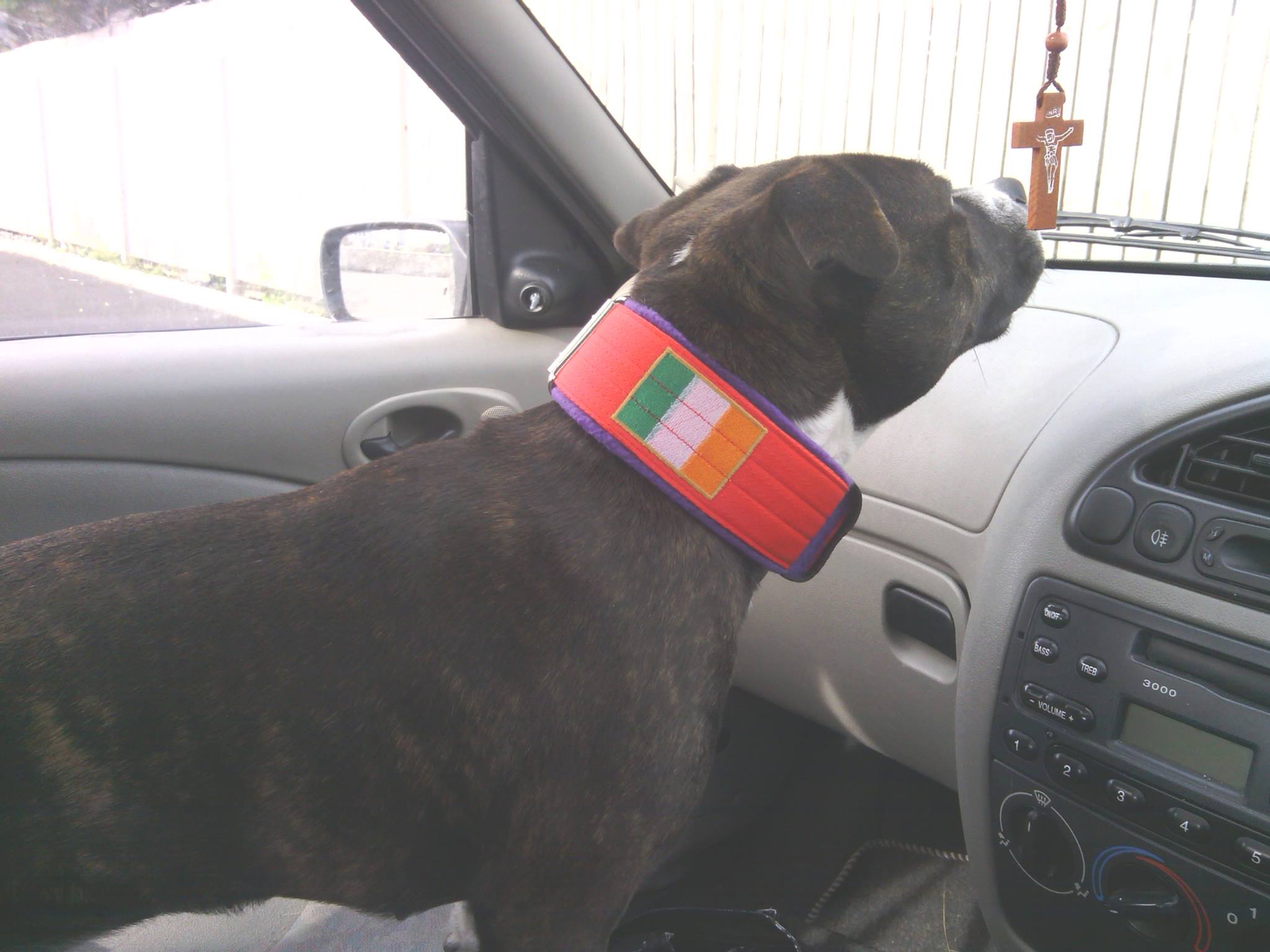 "Chelsea and her new collar!!! Thanks Tina!!!! Great job." - Liuba Campos, Limerick, Ireland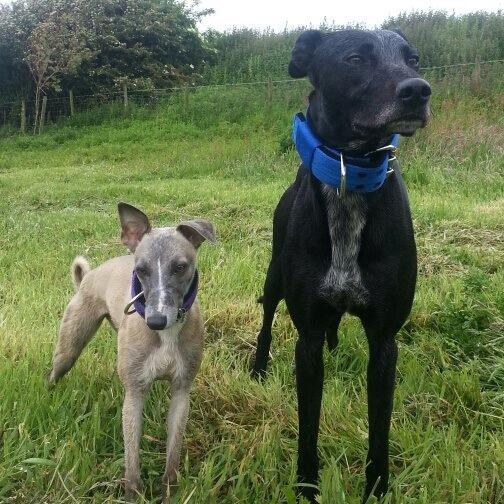 "Fab collars thanks Tina!" - Kelly Byers, Workington, England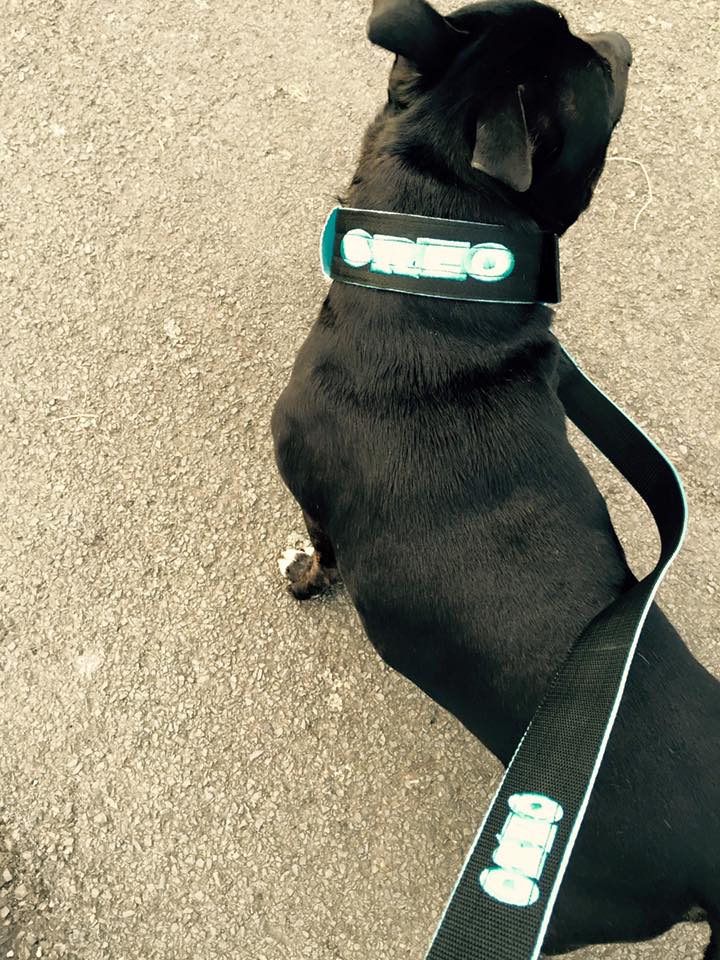 "Big Oreo out bossing it with his new collar

Class!" - Caoimhín Mac Cathmhaoíl, Ireland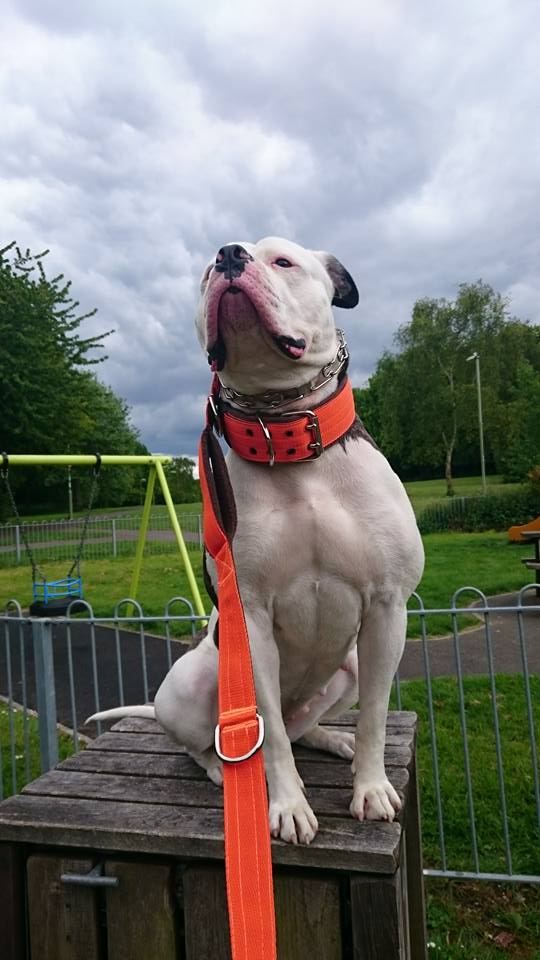 "Officer Tala new Park ranger, girl thinks she's not stinky... Sporting her new collar and lead fromTina Gay -thanks sweets arrived today great job" - Lucy Amy - England, UK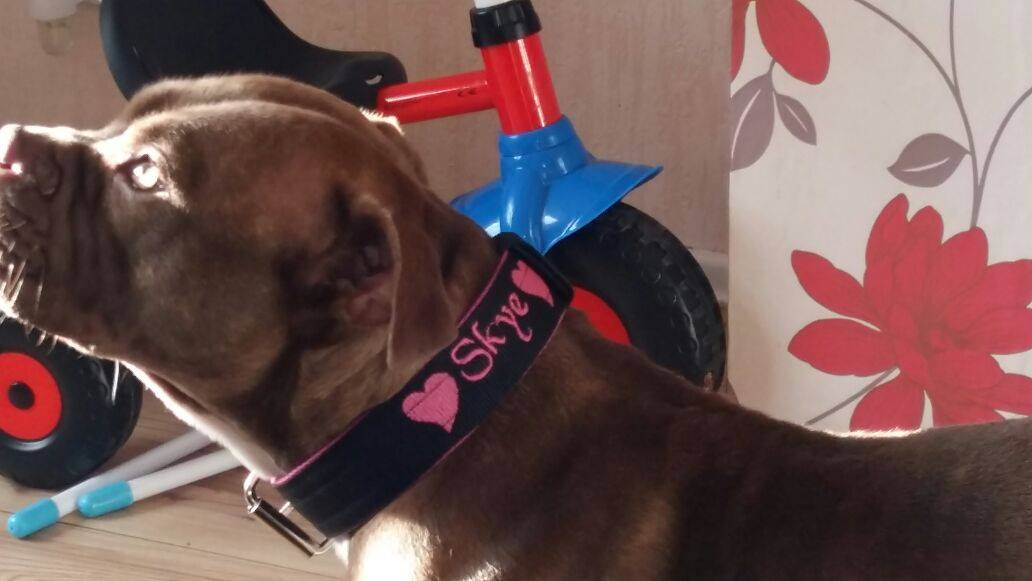 "Ahhh how gorgeous is Skye with her new collar on ♥ ♥" - Shannon Ingram, Lancashire, UK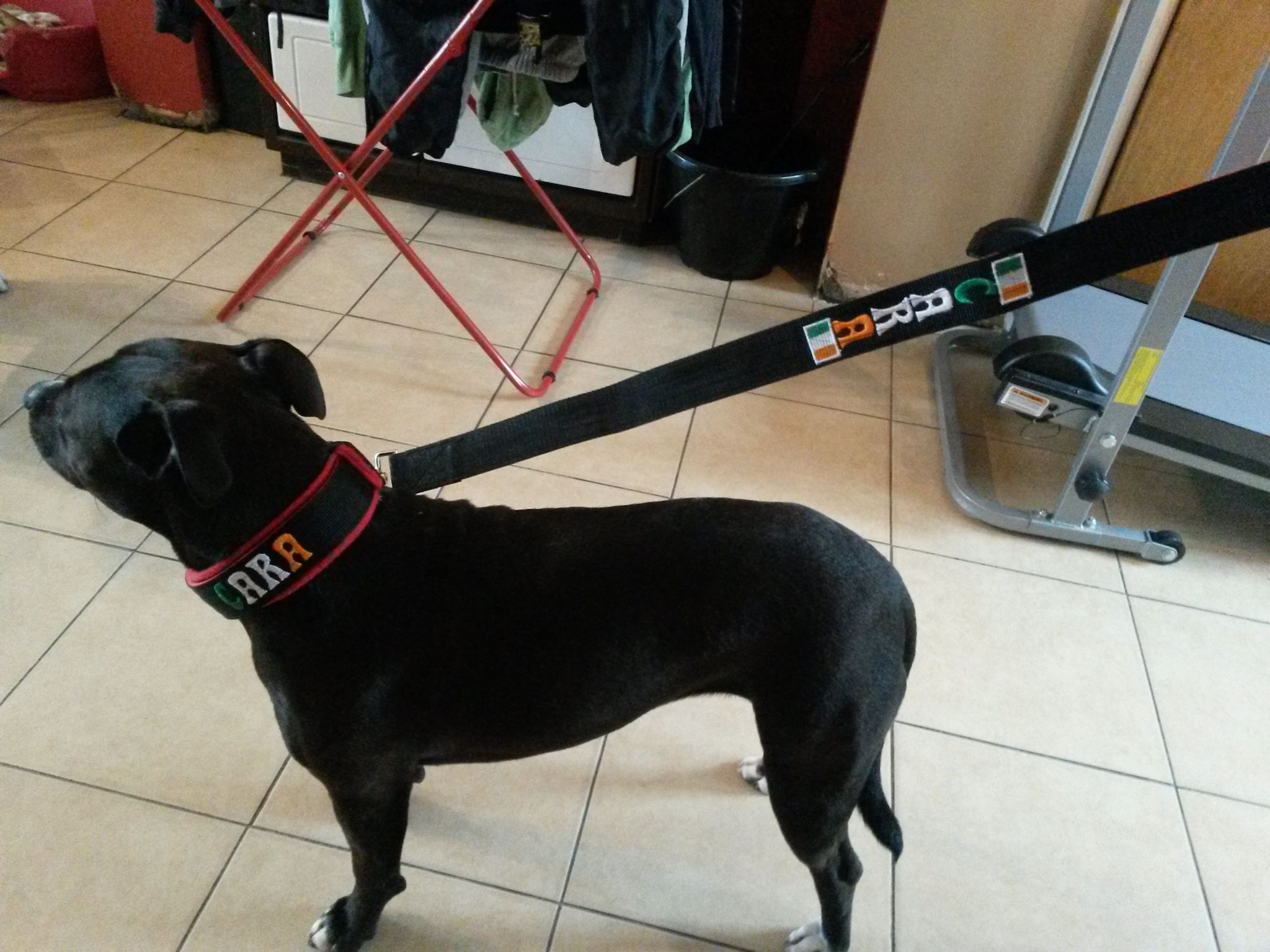 "Cara luvs her new collar & lead....

thank u..x ♥" - Trisha Maye, Co. Kerry, Ireland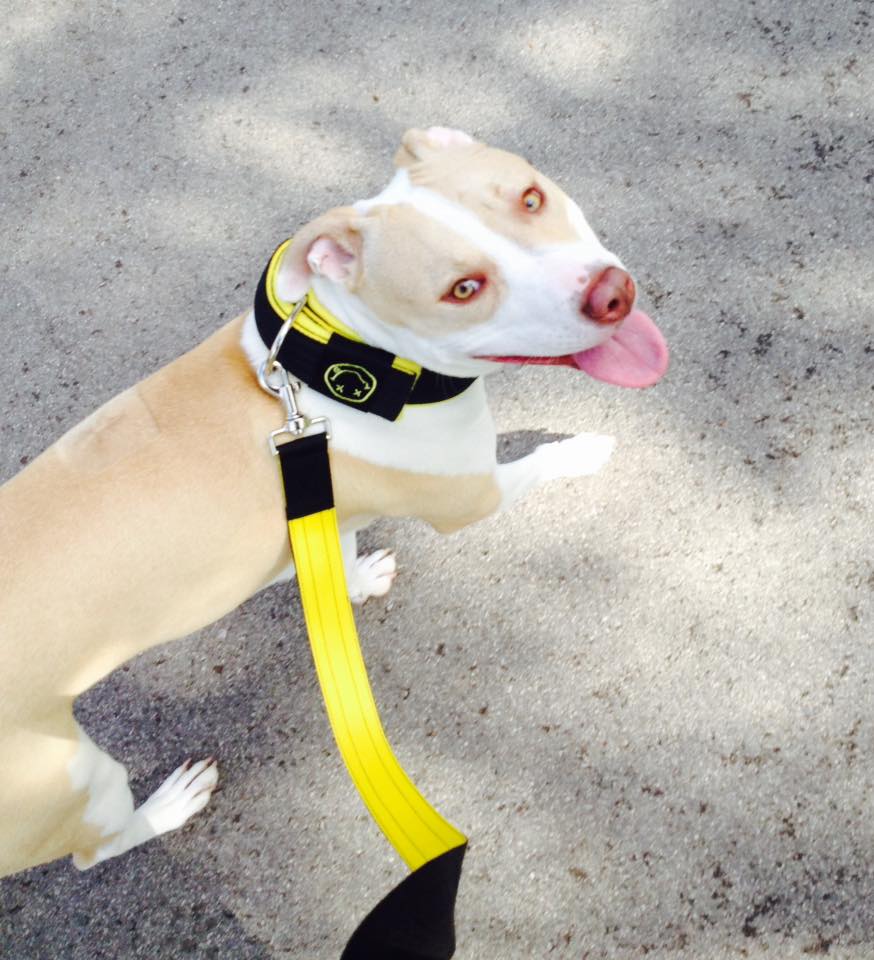 "Nirvana custom collar & lead for my girl nirvana , thank you Tina" - Miss Redmonds, The British Isles"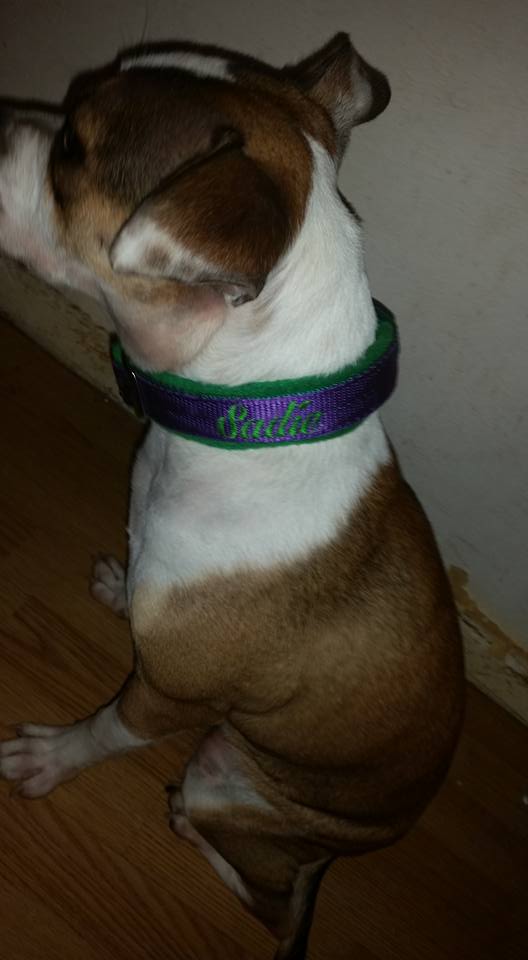 "Sadie's lovely new collar. Complete with a lead to match

Just need to get penny's made now...Thank you Tina Gay" - Jennifer Champion, Birmingham United Kingdom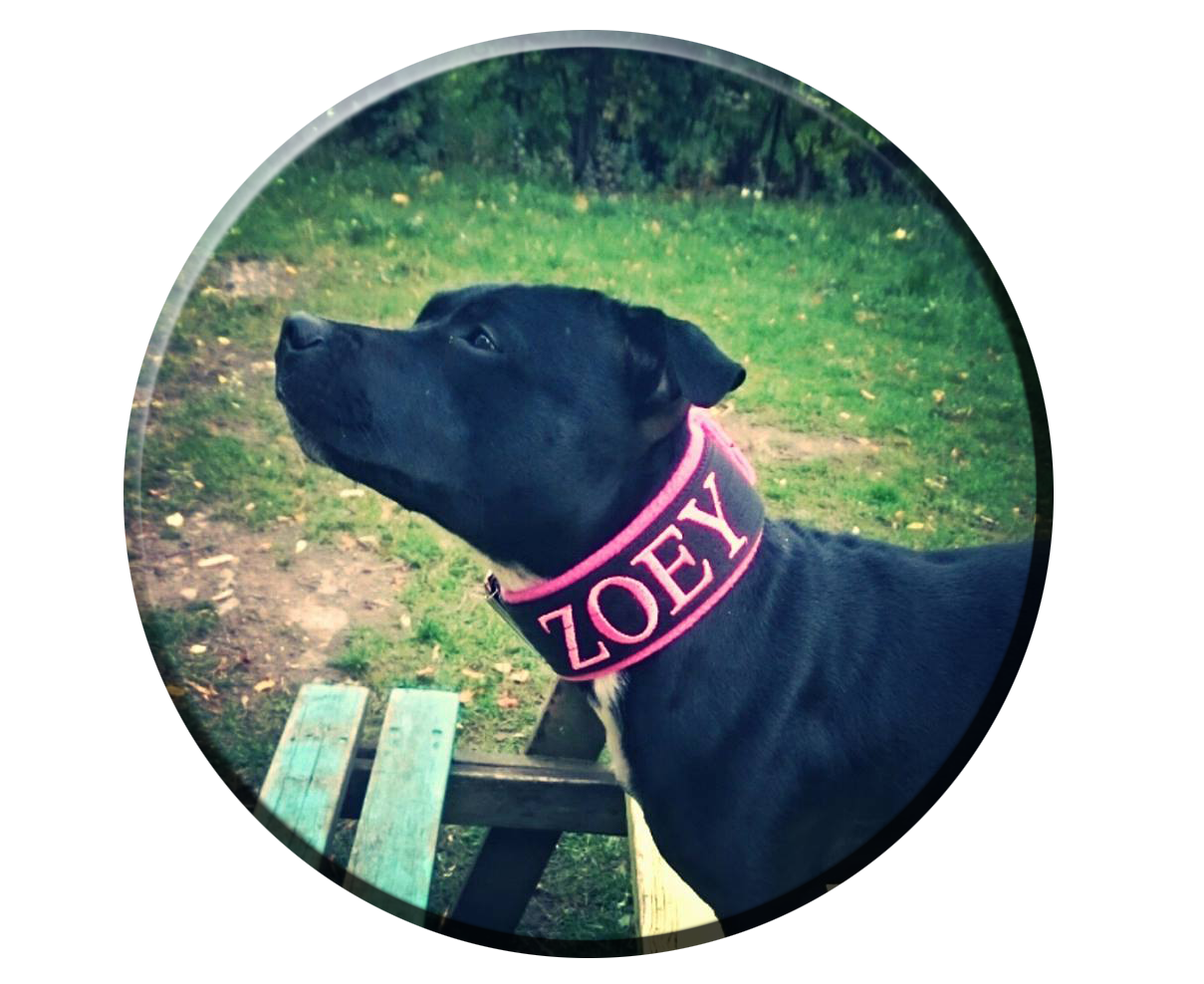 "Thank you so much for the collar Tina

I love it" - Hedda Josefine, Oslo, Norway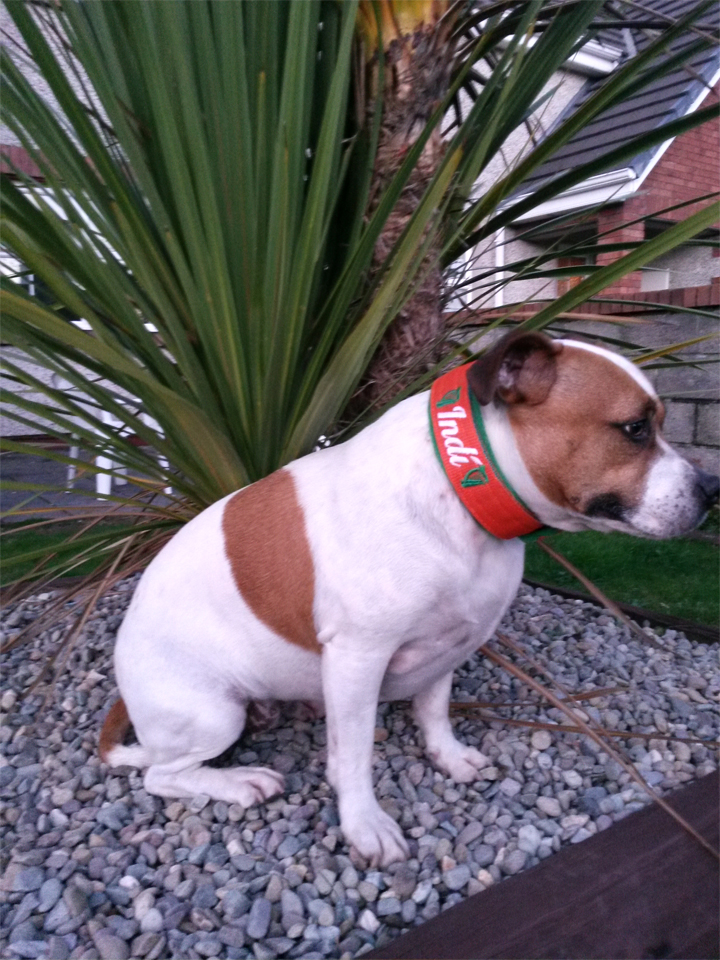 "Indi showing off her new collar...ots unreal ..i love it will get better pics when i get a chance...

" - Trisha Maye, Co. Kerry, Ireland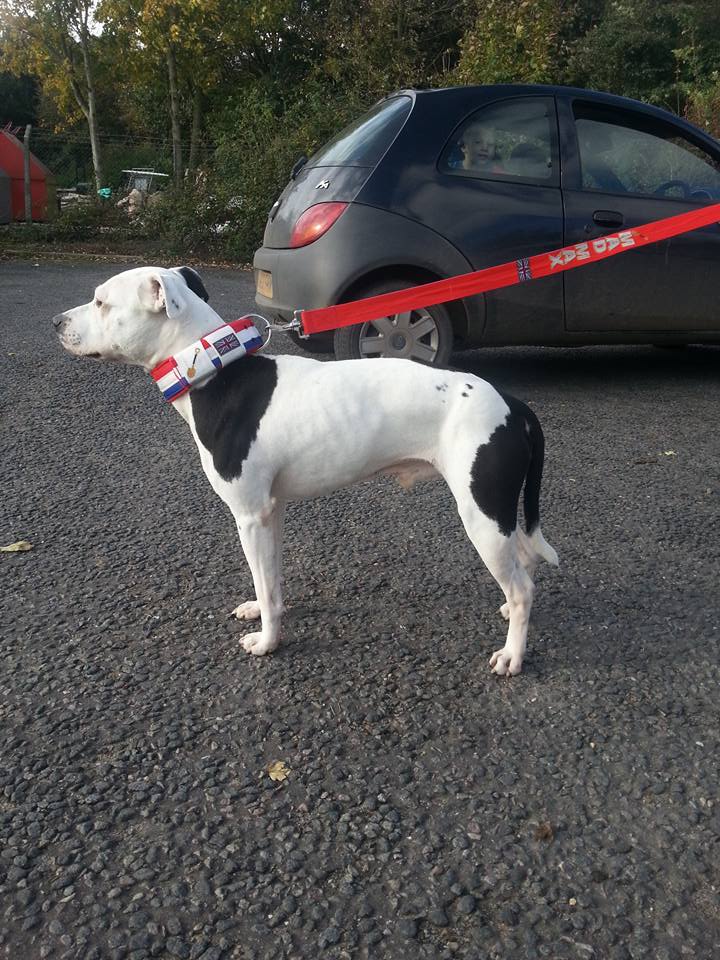 "Mad max with his new coller and lead on and many thanks to Tina Gay and John" - Jamie Buonaitio, UK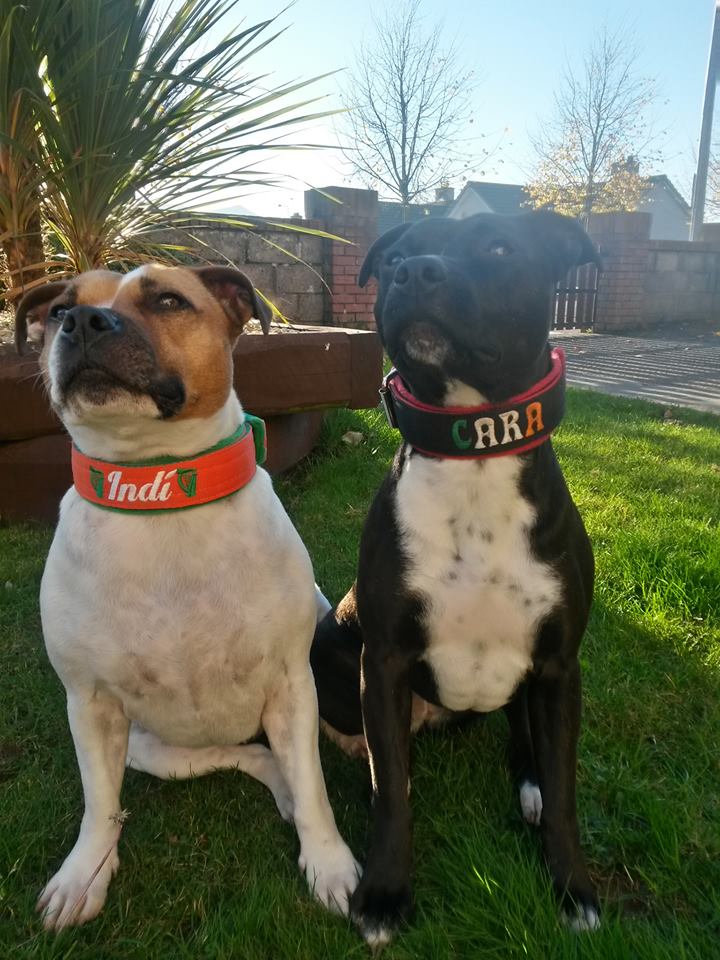 "Indi & cara very proud wearing their collars.." - Trisha Maye, Co. Kerry, Ireland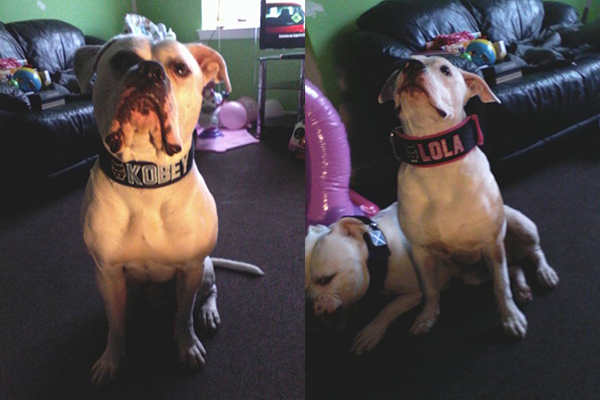 "Kobey and Lola's leads and collars arrived this morning, over the moon with the end result, huge thank you Tina for your amazing service, top quality threw and made with the strongest off material thank you once again" - Chloe Liam Livingstone, East Lothian, Scotland

"Loving izzys new collar thanks a million tina ur the bestest xxx dave said he is defo not walking her now ha ha" - Dawn Bolger, Ireland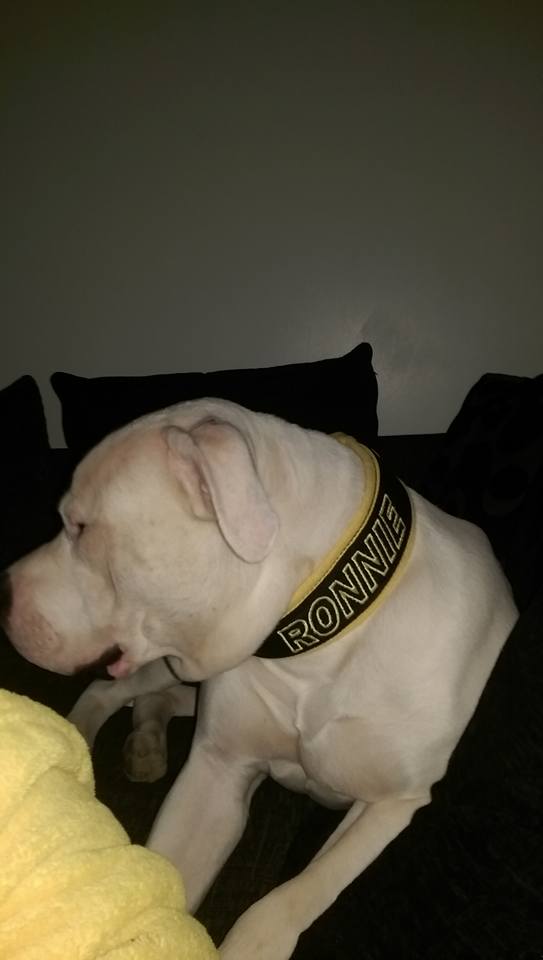 - Lee Constable, Sheffield, England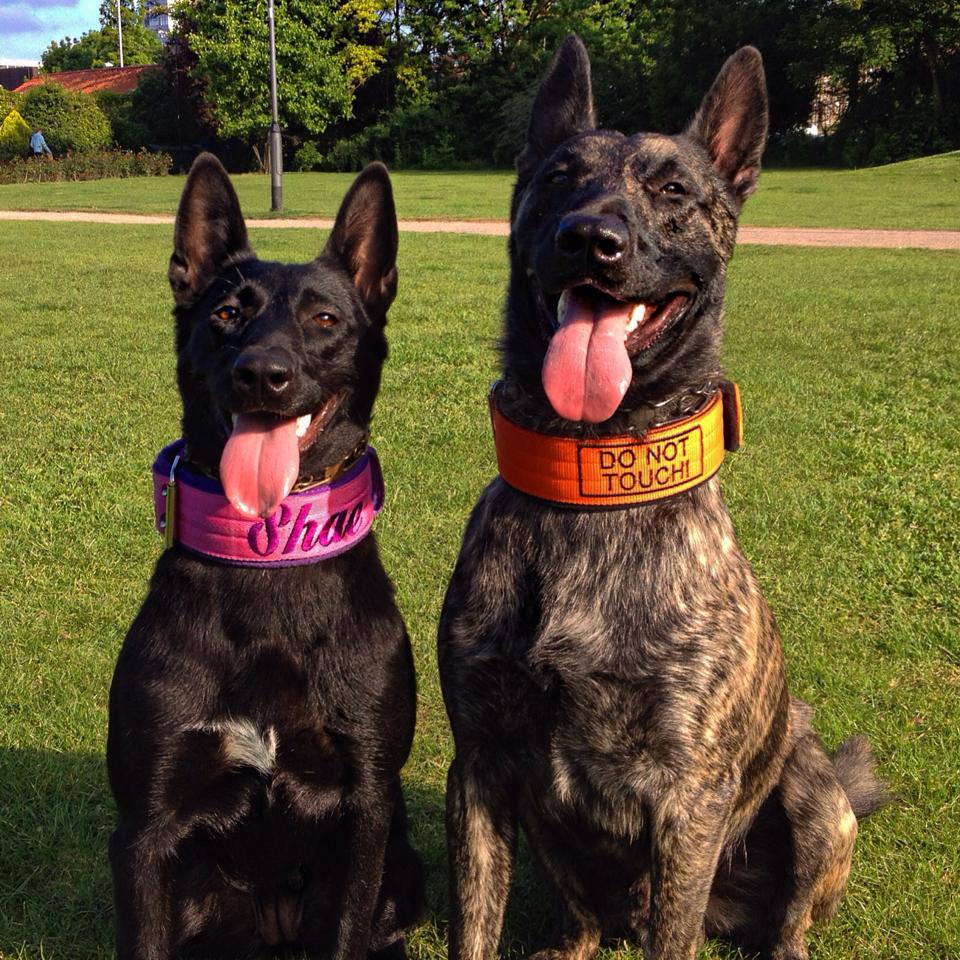 "Thank you Tina for the collars! They're fantastic. The orange one is already working - Harry Hannington, United Kingdom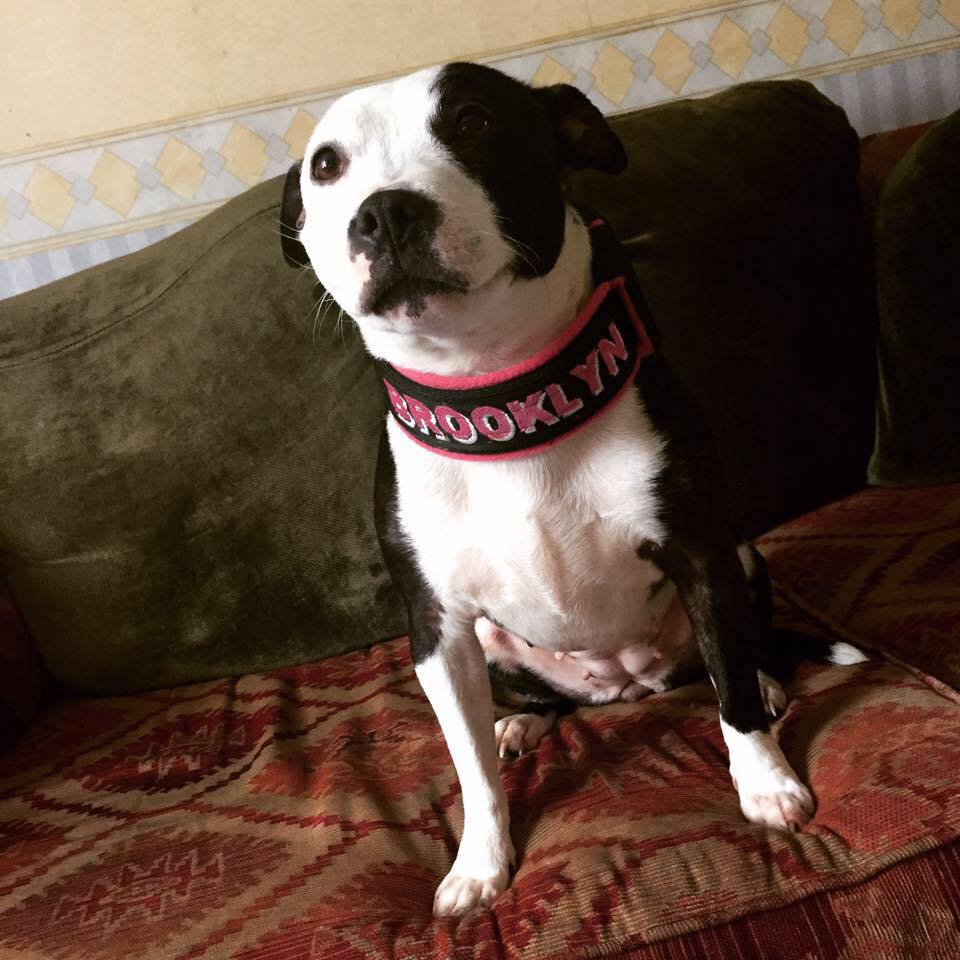 "Thanks for a top quality product tina deffo be in touch again in the future x" - James Culpan, East Sussex, United Kingdom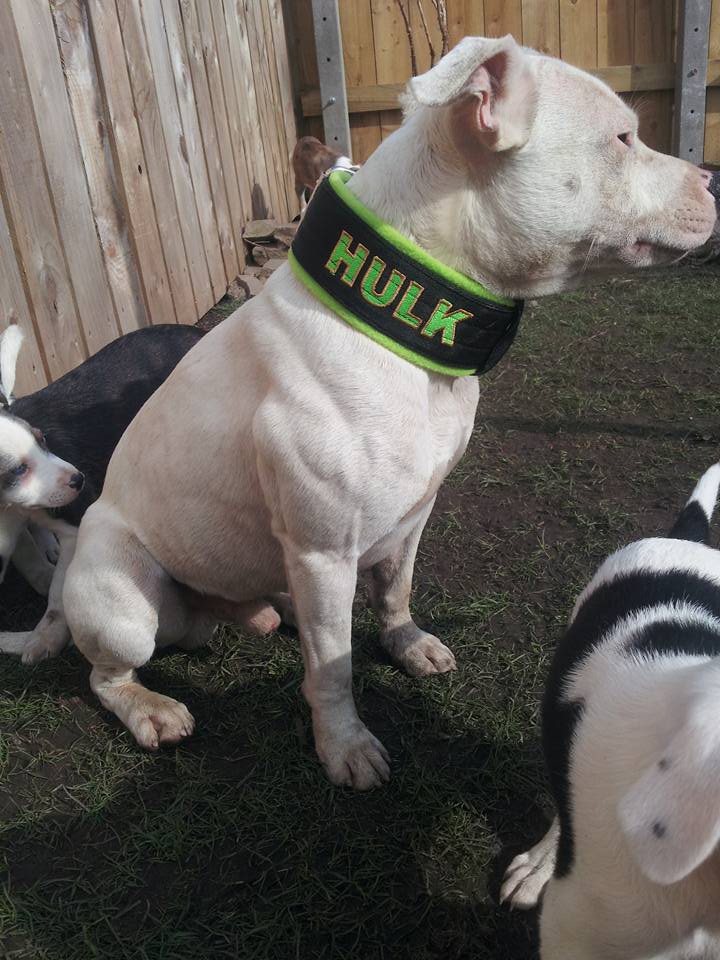 "Soo soo happy with oscars new collar it looks perfect on him

♥" - Kay Lusby, Kingston Upon Hull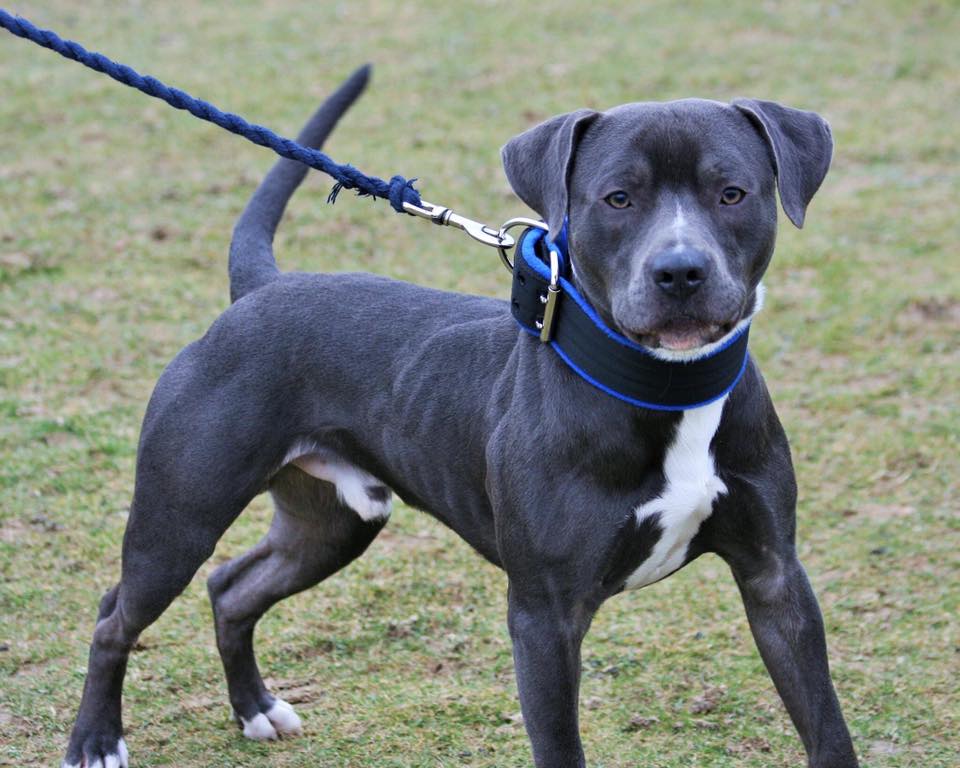 "Loki in the collar you made thanks" - Mike Crawley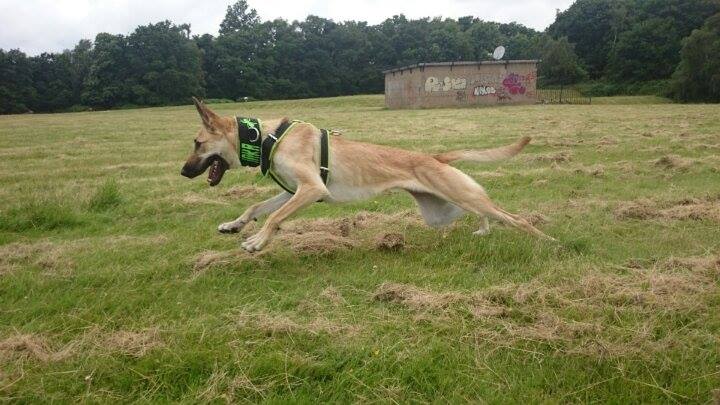 "Inka" - Jasmine Tamara Benn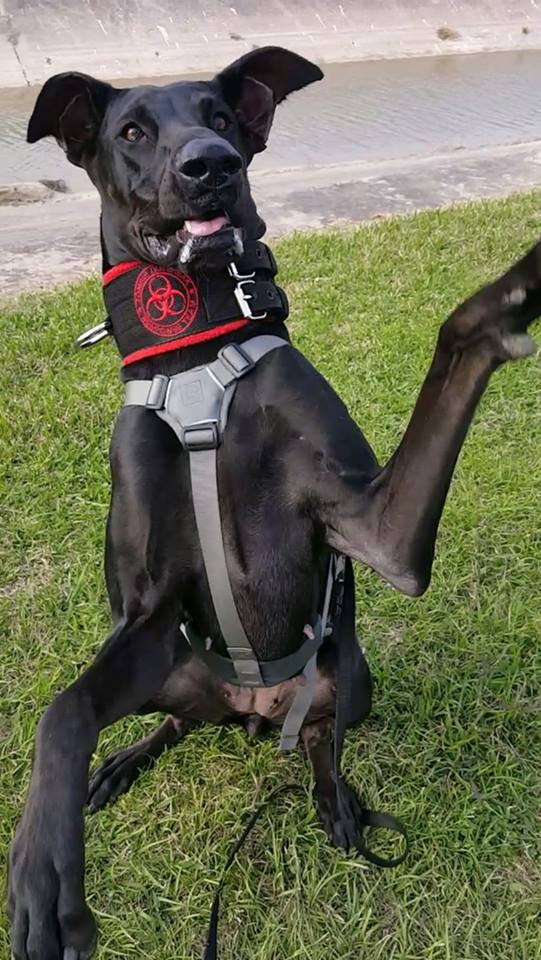 "Bbg is ready for the zombie apocalypse thanks to Tina Gay
" - Shaquata Davis, Houston, Texas, U.S.A.
"Khisha showing off her new collar & lead" - Trisha Maye, Ireland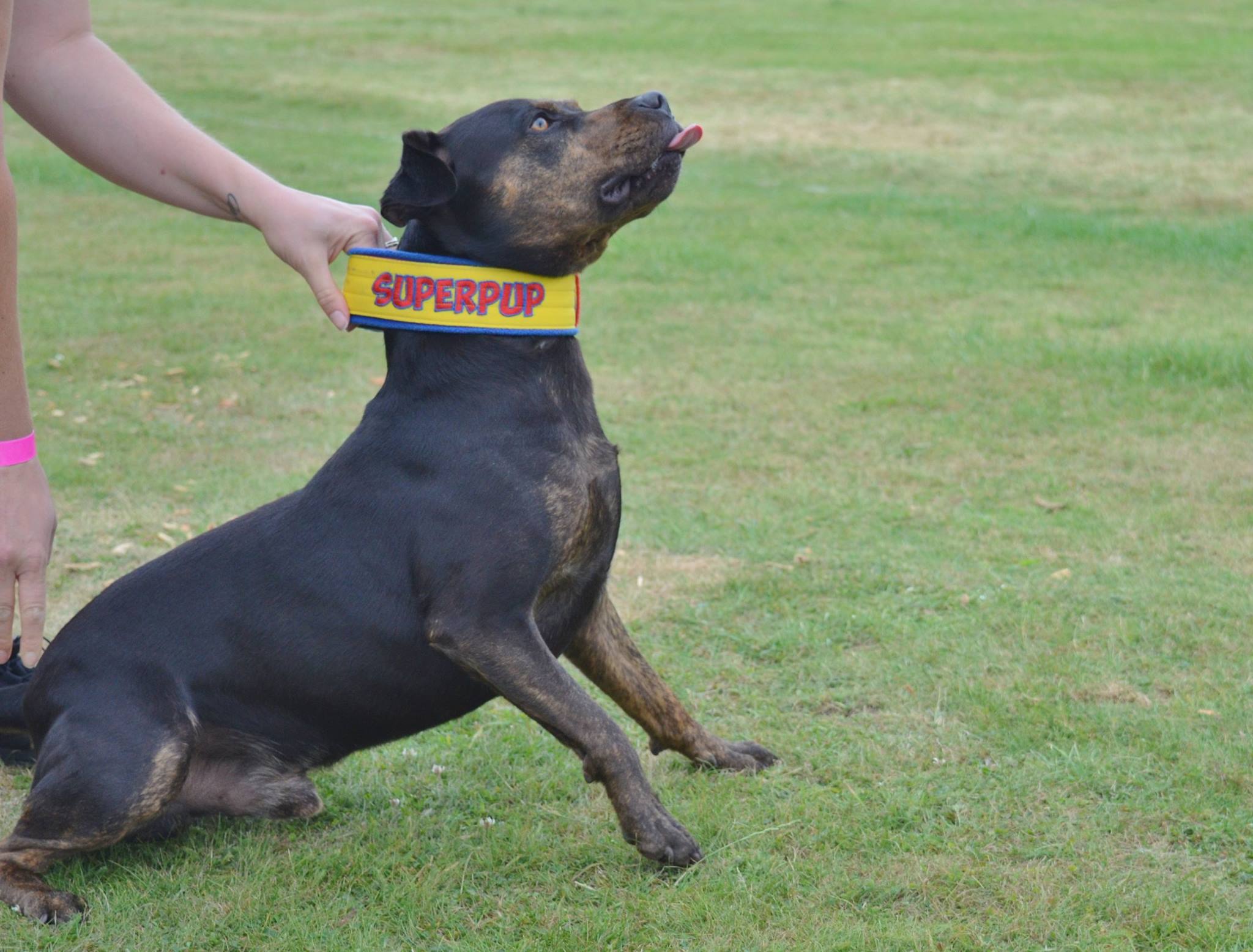 "Thank you Tina Gay for Super pup's new collar, he wore it with pride at the Paws in the Park show today at Stansted Park, finally managed to get a photo of him where he isnt covered in mud! we got lots of comments on his fantastic collar!" - Laura May Roff, United Kingdom
When measuring your dog, measure at the most comfortable point around the dogs neck, it is best to use a dress makers tape, but if you don't have one, use a piece of string mark it off, and measure the string.
If you are looking for a weight pull harness
>>>click here<<<